ELGIN ATTRACTIONS
THE CATFISH STOMP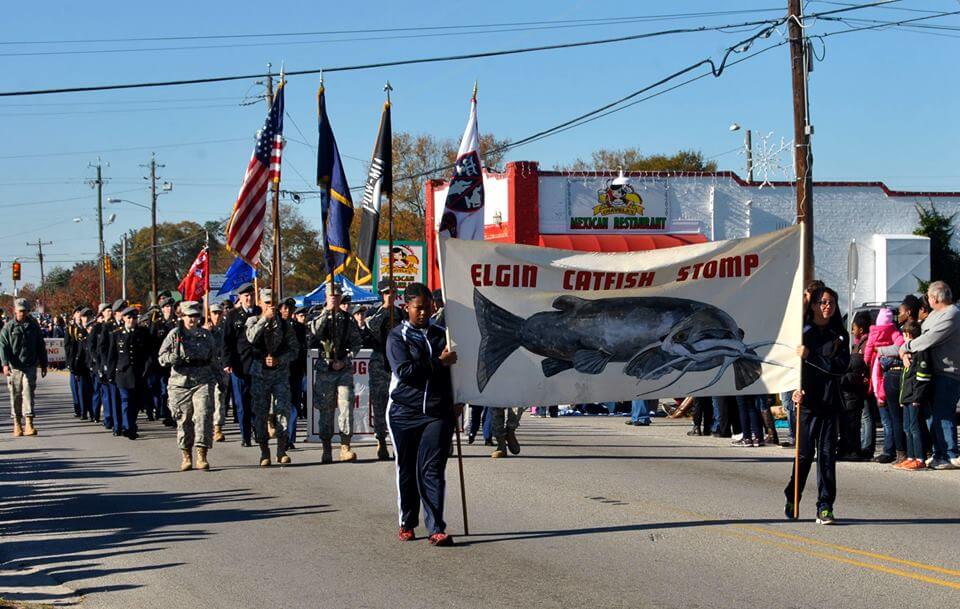 Every year, the 1st Saturday of December, Elgin Police Department Toys Roundup and Caring Hands Foundation sponsors The Catfish Stomp!  Gallons of fish stew, fried fish, a parade and more are all enjoyed by thousands of folks from all over, at Potter Community Park!
Proceeds from the event benefit the Elgin PD Toys Roundup and Caring Hands Foundation.
Festival information, Parade and vendor applications for 2022 may be found here!!
ELGIN CHRISTMAS TREE LIGHTING
Elgin kicks off the Christmas season with the Christmas Tree Lighting the Thursday before the Catfish Stomp.  Elgin residents come out to enjoy good times among friends, and to also hear the announcement of the Citizen of the Year!
Elgin residents nominate a member of the town who has made a positive impact in the town, and whom also works or lives in the Elgin community.
Nomination forms are typically available on our website in November to submit your nomination!
POTTER COMMUNITY PARK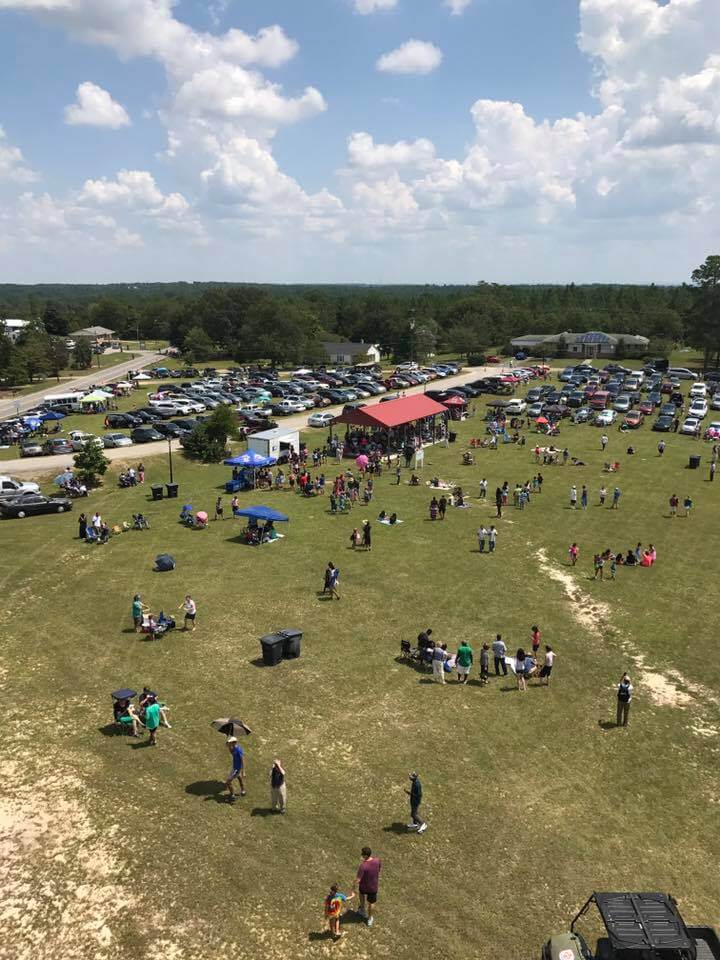 Potter Community Park is located in the heart of Elgin, on Main Street.
Potter Community Park is a great host to many Town events- The Catfish Stomp, the Book Mobile, Movie nights in the summer, and lots of community gatherings.
There is a 30 capacity pavilion with a covered shelter, picnic tables, playground equipment and a great walking track around the perimeter.
In 2017, the Town of Elgin held a ceremony for the new Military Salute Monument, in honor of all military branches.  This beautiful memorial stands at the end of Potter Community Park, complete with flags from each branch of the military, along with the US and SC flags.
Residents may hold events on the grounds (which holds 200+).  You may read more about Potter Community Park by visiting the Park's page here.