The Elgin Municipal Court is located at Elgin Town Hall, 2469 Main Street, Elgin, SC 29045.
The Municipal Court has jurisdiction over cases arising under ordinances of the municipality.
Judge David Reuwer and Judge Tommy Morgan preside over the court, which is held every Thursday at 1 p.m.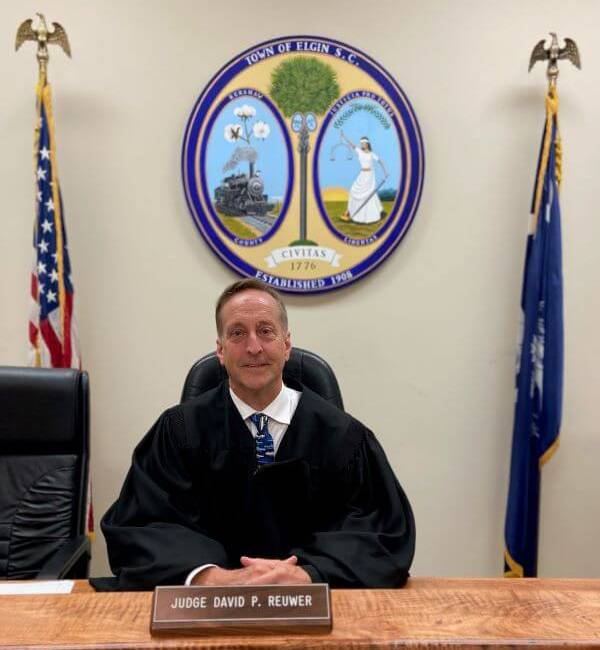 Judge David P. Reuwer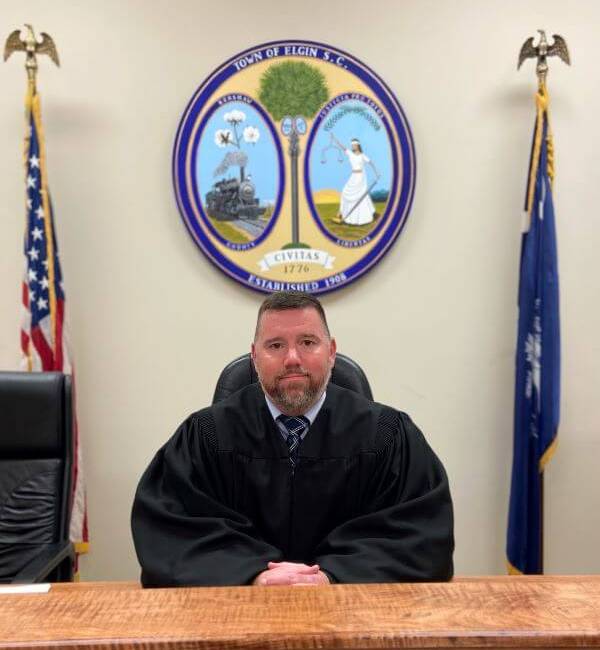 Judge Thomas Morgan, Jr.
COURT RULES
>NO Shorts or Hats
>Shoes and Shirt Required
>NO Food or Drink in Court Room
>All Cell Phones and Pagers Must Be Turned Off
PAYING A FINE
You may visit www.myfinepayment.com to pay your violations online or call 855-332-7320 to make payment.  All payments received at Town Hall must be paid during normal business hours via cash, money order or cashier's check only.  All in-person payments must be accompanied with a copy of the ticket or ticket number.